Windows
Windows builds are cross compiled and packaged from a Linux host using MinGW. A 32-bit binary are produced that should work on most Windows installations.
Linux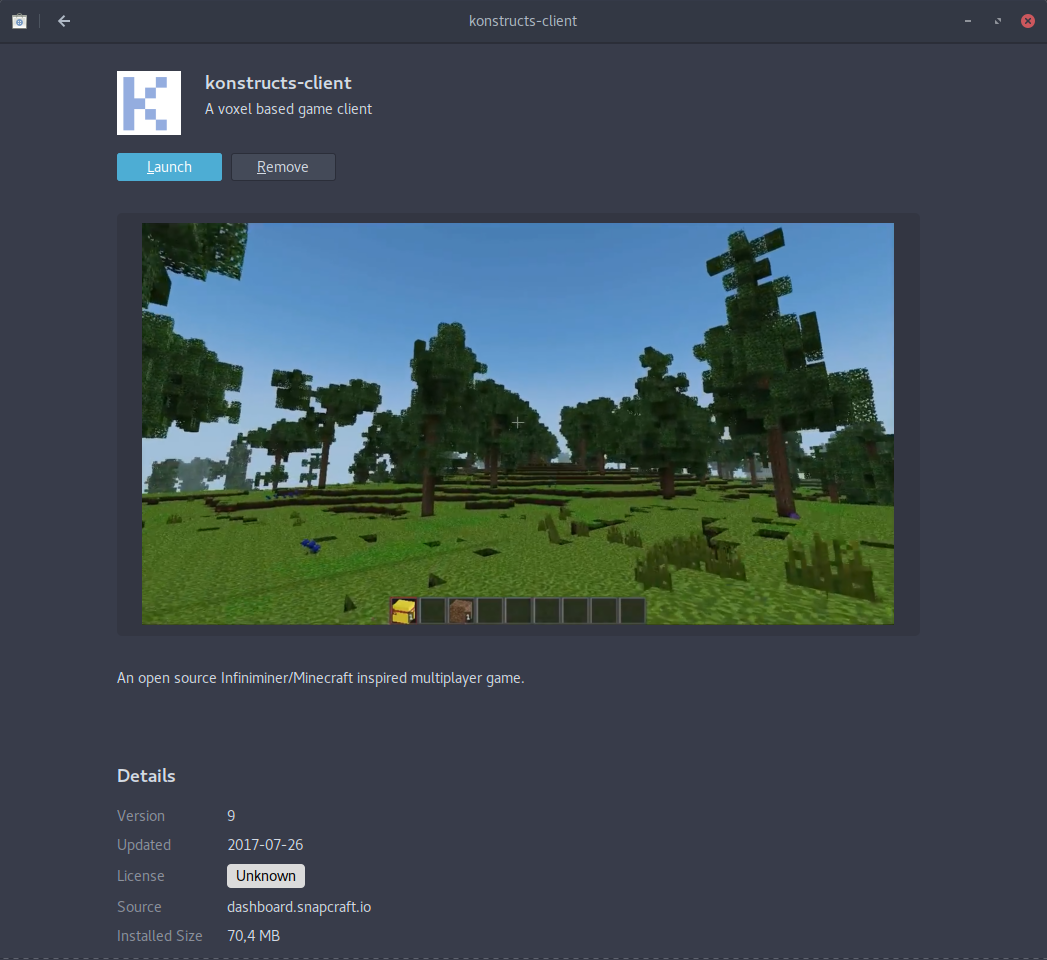 We release binaries for Linux as a snap. Snap works with Arch, Debian, Gentoo, Fedora, Ubuntu and more. If you have snapd installed click the button, search for "konstructs-client" in your software store or run the command sudo snap install konstructs-client in a terminal.
It's also simple to build it your self from source.
OS X
We do not have any automatic builds for OS X because we do not have the hardware to nether run or test the game. We have reports on successful builds on latest OS X so you should be able to build it from source, for that, follow the instructions over at GitHub.
Server
You only need the server if you like to host your own private server, play offline or prefer to play alone. For everything else, you have a public server hosted at play.konstructs.org.